MarSci-LACE's Intern Alliance is a program connecting underrepresented minority students participating in internships. The goal is to create a lasting peer-support network for students pursuing careers in marine science. The Alliance provides a safe space for students to openly discuss challenges unique to underrepresented minority students while providing tools to face these challenges. In addition, students are connected with positive role models working in the field of marine science. All students involved in any of the internship programs at Mote can participate in the Intern Alliance.
Apply to be a MarSci-LACE Intern
-Must be a State College of Florida or College of the Florida Keys Student
Learn more about Mote's other internships
Summer 2020 Intern Spotlight
Yesica 
Worked to develop a low cost microscope for citizen scientists that would be used to identify the microscopic organisms responsible for red tide.
Jean 
Monitored red tide & mitigated it using anti-microbial compounds bound to concrete.
Berenice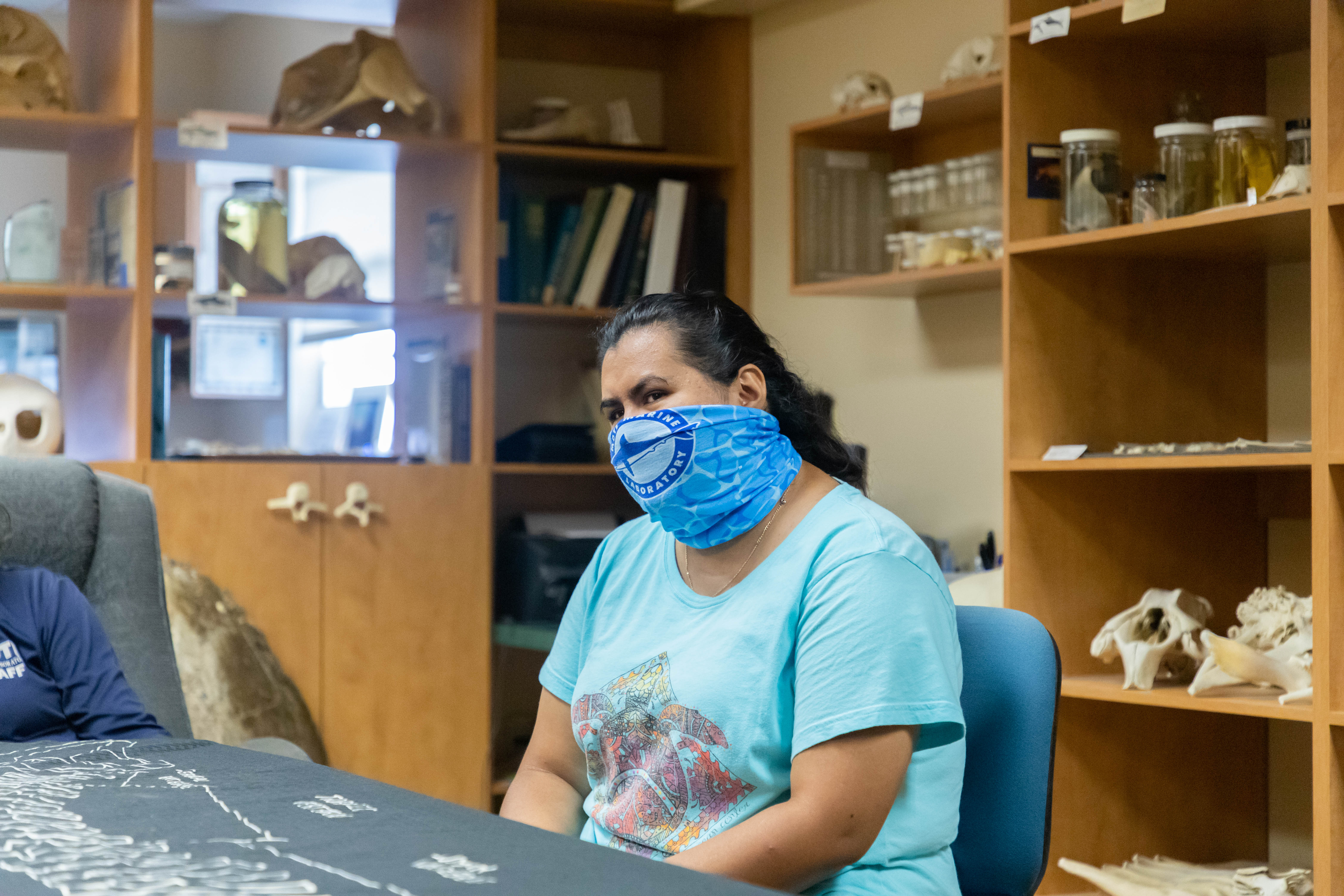 Studied necropsy reports to compare turtle deaths related to human interactions and turtle deaths from natural causes to see if turtles involved in human related interactions are in poorer health.
Giandria 
Worked to identify potential red tide blooms with various techniques
Alec 
Worked on a project analyzing how coral responds to bacteria introduced into the environment when under stress.
Gracia 
Made observations while maintaining a tank to assess coral health.
Kenaro 
Constructed life-sustaining mesocosms for spawning Acropora cervicornis.